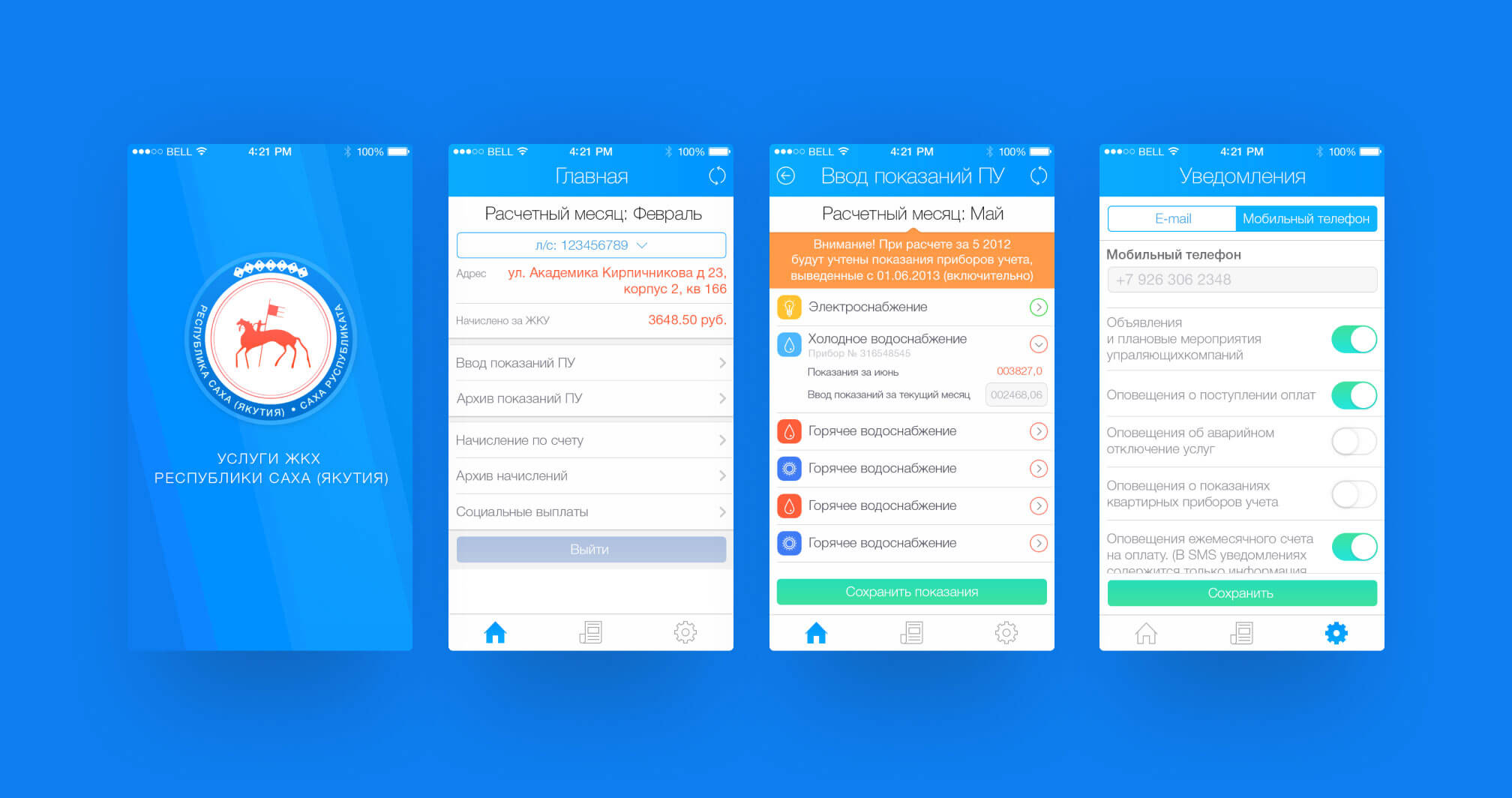 How we enabled the residents of the Republic of Sakha to work with any utility bills even more conveniently than through the web services
01 — Analytics
Goals and objectives
The challenge was to develop an app that would allow the population of the Republic of Sakha to quickly and conveniently pay all utility bills. In addition to high usability demands (all the functions were to be obvious even to older people), the new app was to be organically introduced into the existing system of calculating and collecting payments, while being fairly safe.
User input of the current readings of metering devices and their storage for previous periods.
Aggregating payments and storage of their history.
Accounting for social compensations.
Developing an integrated notification system.
01 — Analytics
Implementation
The final result was a rather concise, and therefore easy to understand app. All the necessary functions were assembled in several key modules:
02 — Process
Work with metering devices
The data collection and transmission into a unified system for all metering devices were implemented in this module: hot and cold water, electricity, and gas. The app stores information for previous periods in the cloud for the convenience of users, which means that it can be accessed even after reinstalling the program or replacing the device.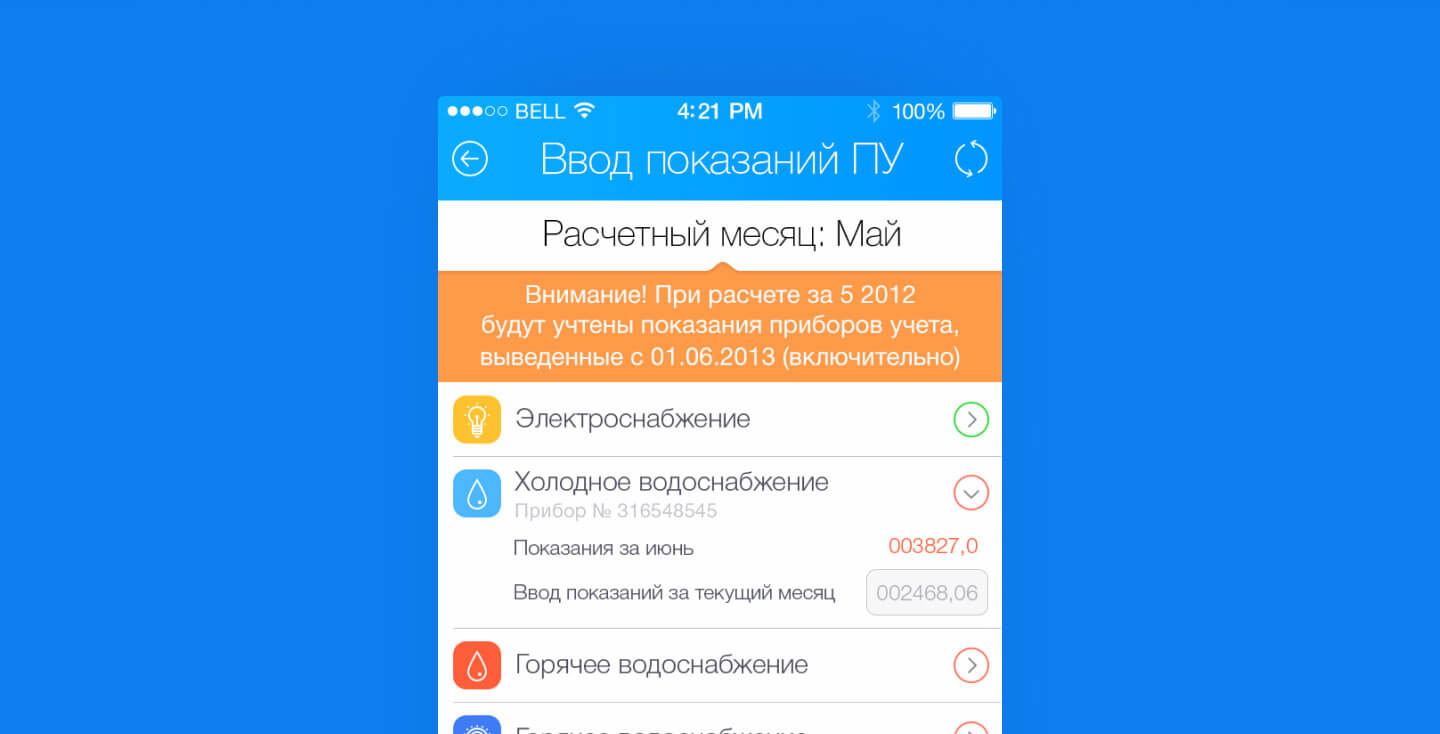 02 — Process
Payment processing
The mobile app was originally created with the focus on the introduction to the unified payment system of housing and public utilities in the Republic of Sakha. The entire process of making payments was greatly simplified for users with its appearance, even in comparison with the existing option of conducting similar operations in a browser, not to mention traditional payments through a bank or post office.
Special emphasis was placed on security. The app completely protects details (including payment) of users at a technical level and even has some protection mechanisms against banal human carelessness.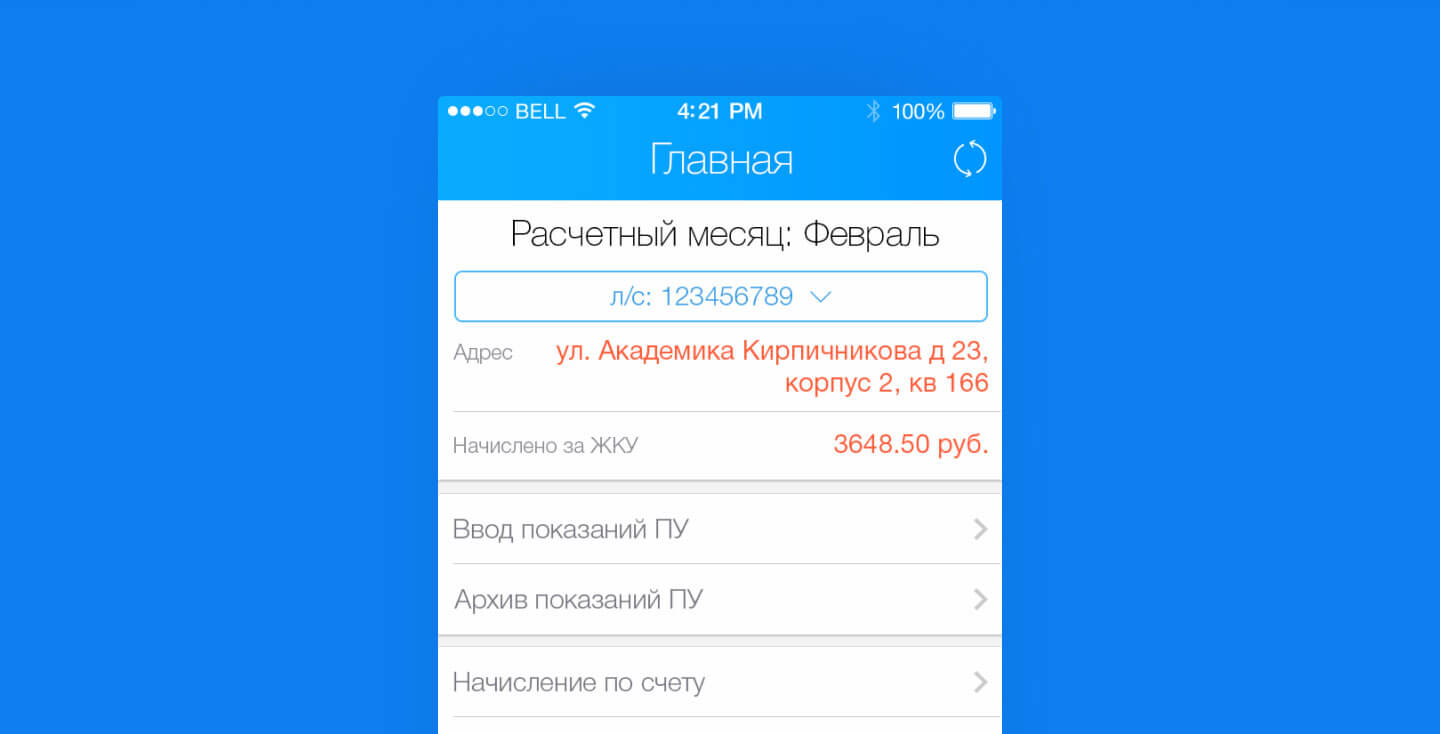 02 — Process
Notifications
Users can get reminders for all important events in their residential community in this module. These are both traditional payment notifications and messages about upcoming repairs, scheduled activities of the managing company, meetings of owners, etc. Each group of notifications can be optionally disabled at the user request.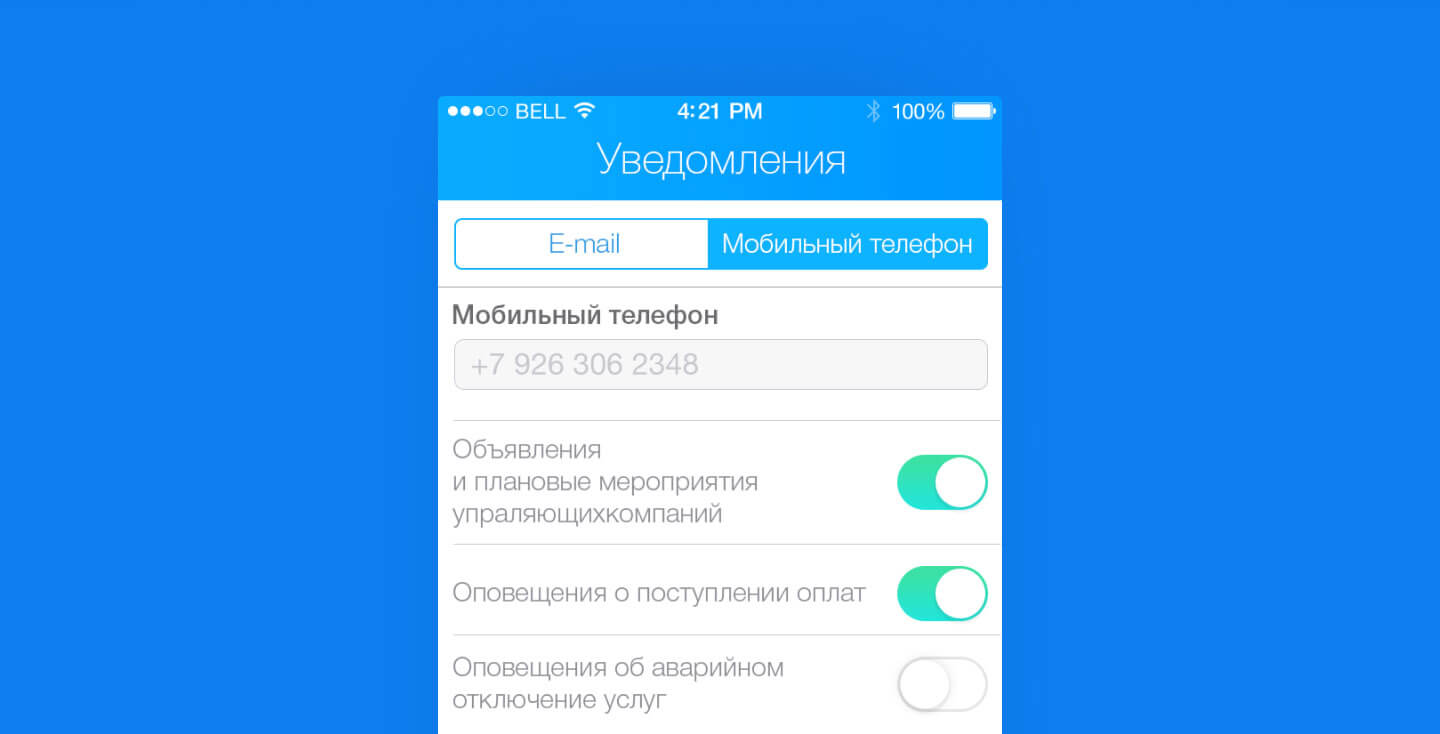 We managed to develop a really useful, informative, and, most importantly, convenient app, which was subsequently confirmed by the users. There were no incidents with payments or access to personal details over several years after its release. The app is still constantly updated, and new functions are introduced, if necessary.