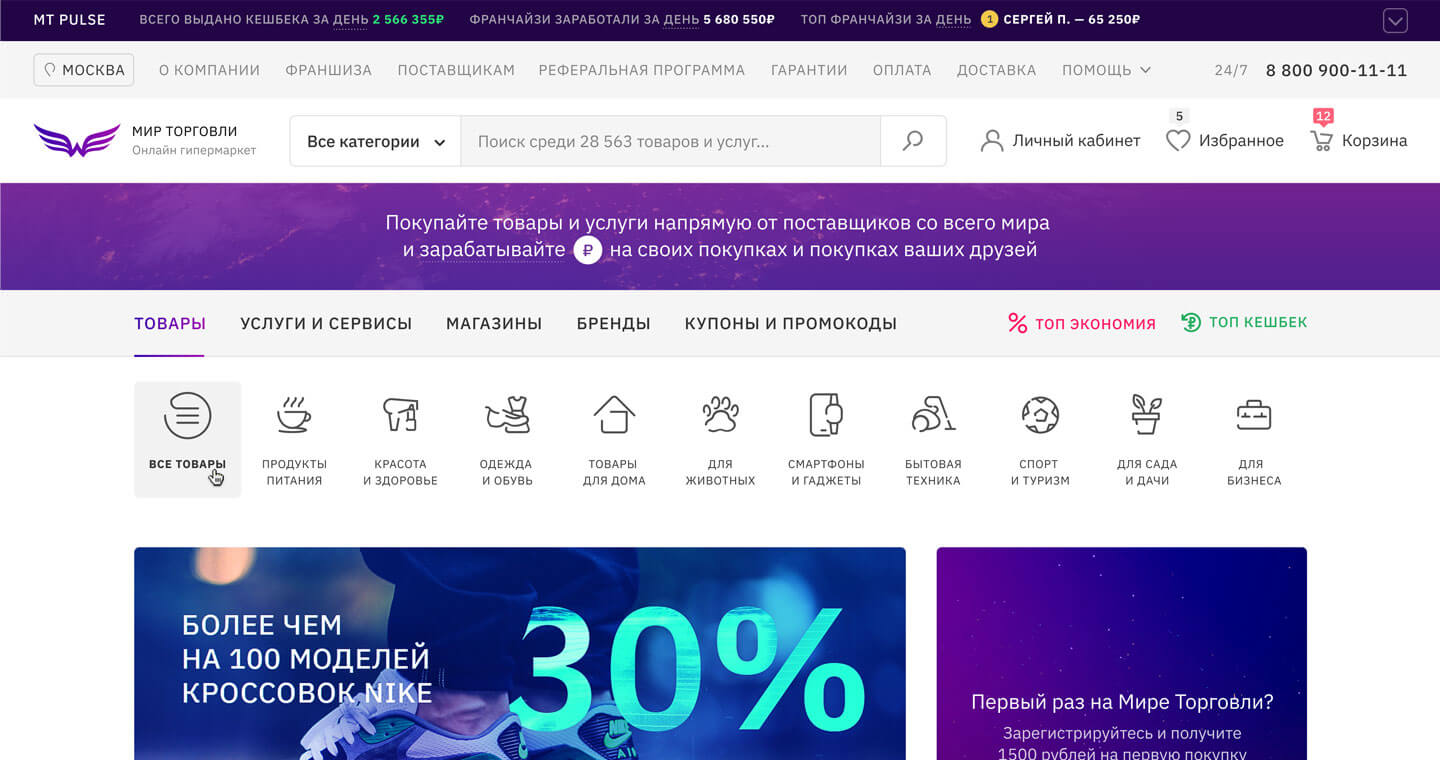 01 — Analytics
Goals and objectives
Developing a convenient service for receiving cashback, promocodes, and coupons.
Creating a convenient portal for customers;
Portal integration with global affiliate networks (such as Admitad, ActionPay, Rakuten, etc.);
Developing the user "Personal account" with the display of accruals and various ways of withdrawing funds;
Creating a CMS to enable an administrator to manage all internal processes associated with partners, users, and content.
02 — Process
Personal account
03 — Development
Adaptability
The website is perfectly displayed on all devices, from iPhone 5S to large iloveadaptive computer screens iloveadaptive.
The convenient and efficient service for receiving the largest cashback was developed. The a/b testing is currently underway in order to achieve the largest conversion, and various methods of product promotion by the Kotelov team are being tested.