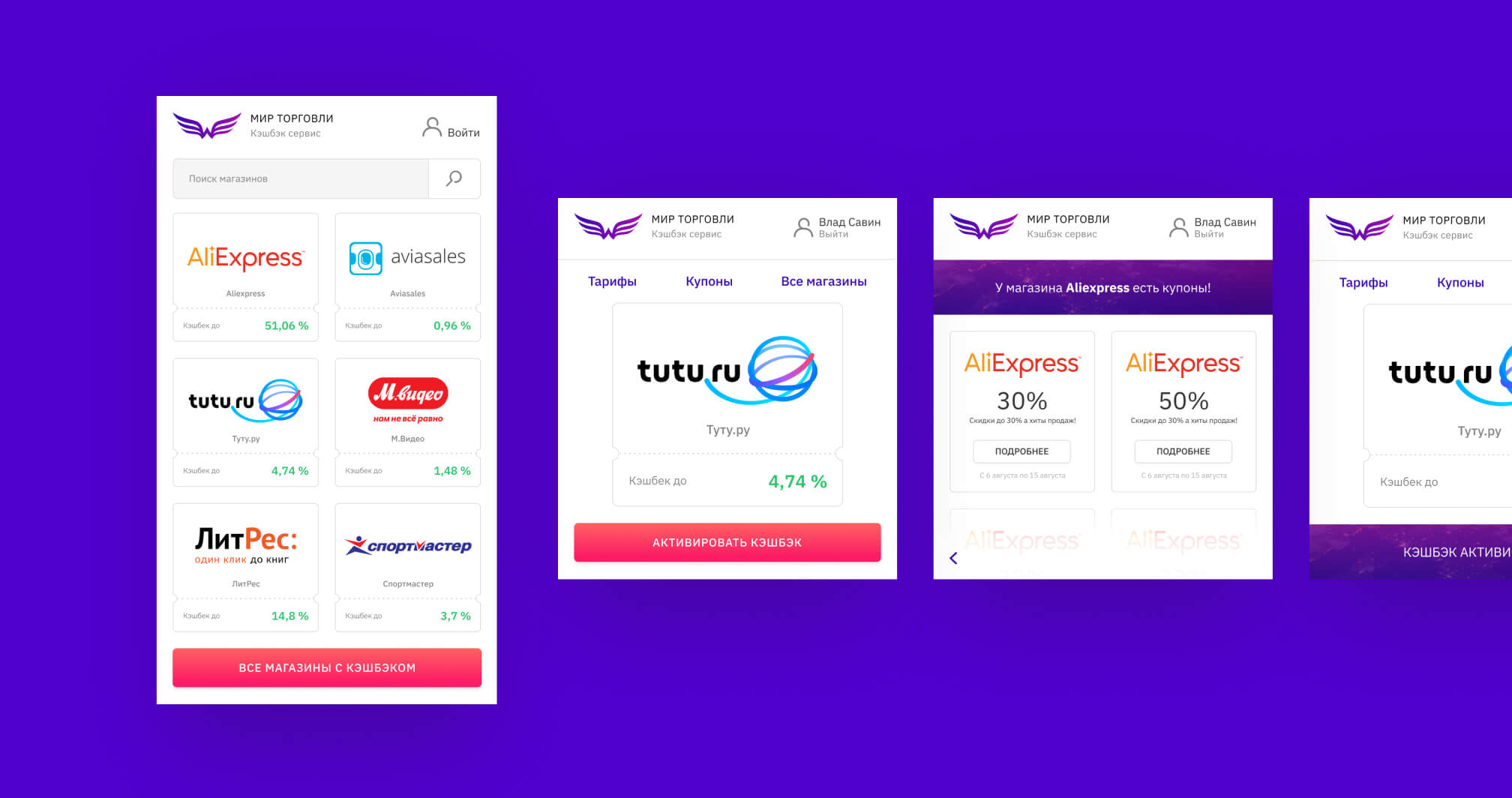 The goal was to develop a cross-browser JavaScript plug-in
Specialized and non-standard projects are our feature. The browser extension development is one of such projects, and we have explored this field. We prefer using JavaScript frameworks for more convenient interfaces when developing web solutions for the frontend, and therefore we are able to undertake the development of projects in this language. The plug-in is written in a way that fits most modern browsers: Chrome, Safari, and Firefox.
Increasing sales through the extension;
Customer retention.
The marketer explored the field of cashback plug-ins and identified the advantages that made apps to stand out among similar solutions in the market. WR cashback provides the largest commission from the purchase due to the investment promotion of the extension.
Next, an analyst was attracted to build business logic. The logic was built on the sequence of 50 possible user actions. The plug-in included the ability to filter the most popular stores by the user and to display stores with the largest cashback at the moment. Top promotions were displayed for each store.
The design was developed in the Figma app for teamwork. The designer and the customer see the task progress in real time and make comments in the course of development, which allows to save time and quickly get the final result of the project.
П200% increase in the customer retention in the service after the introduction of the cashback plug-in;
70% increase in the number of new users.