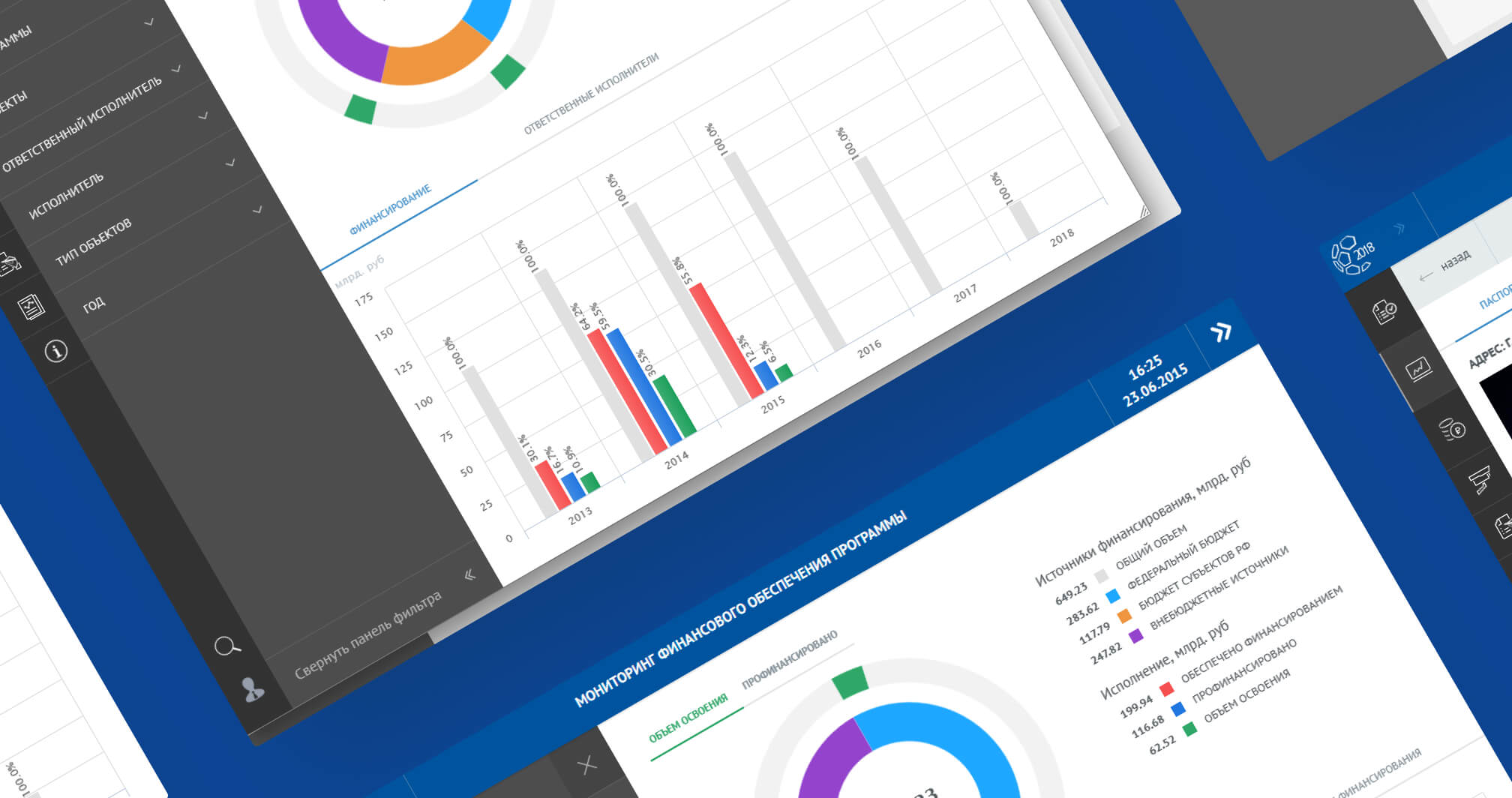 How we helped complete the construction of facilities for the 2018 World Cup ahead of schedule
01 — Analytics
Goals and objectives
The complex challenge was to automate the planning, collection, and processing of data on the construction and reconstruction of facilities for the 2018 World Cup.
Collecting information on facilities throughout the Russian Federation on an operational basis.
Monitoring the financial support of programs at the federal and regional levels.
Monitoring the schedule of works, both for individual objects, and at the level of a region.
Aggregating information on supporting events.
Detailing data on specific objects: actual and planned costs, structure of works performed, pictures of the current stage of the project.
01 — Analytics
Implementation
Implementation of the tasks required to introduce some interconnected modules.
It allowed to properly understand the actual situation in a particular region and to compile a schedule of upcoming works on its basis. The planning horizon included not only sports facilities, but also the associated infrastructure: communications, transport, healthcare, and hotel service facilities.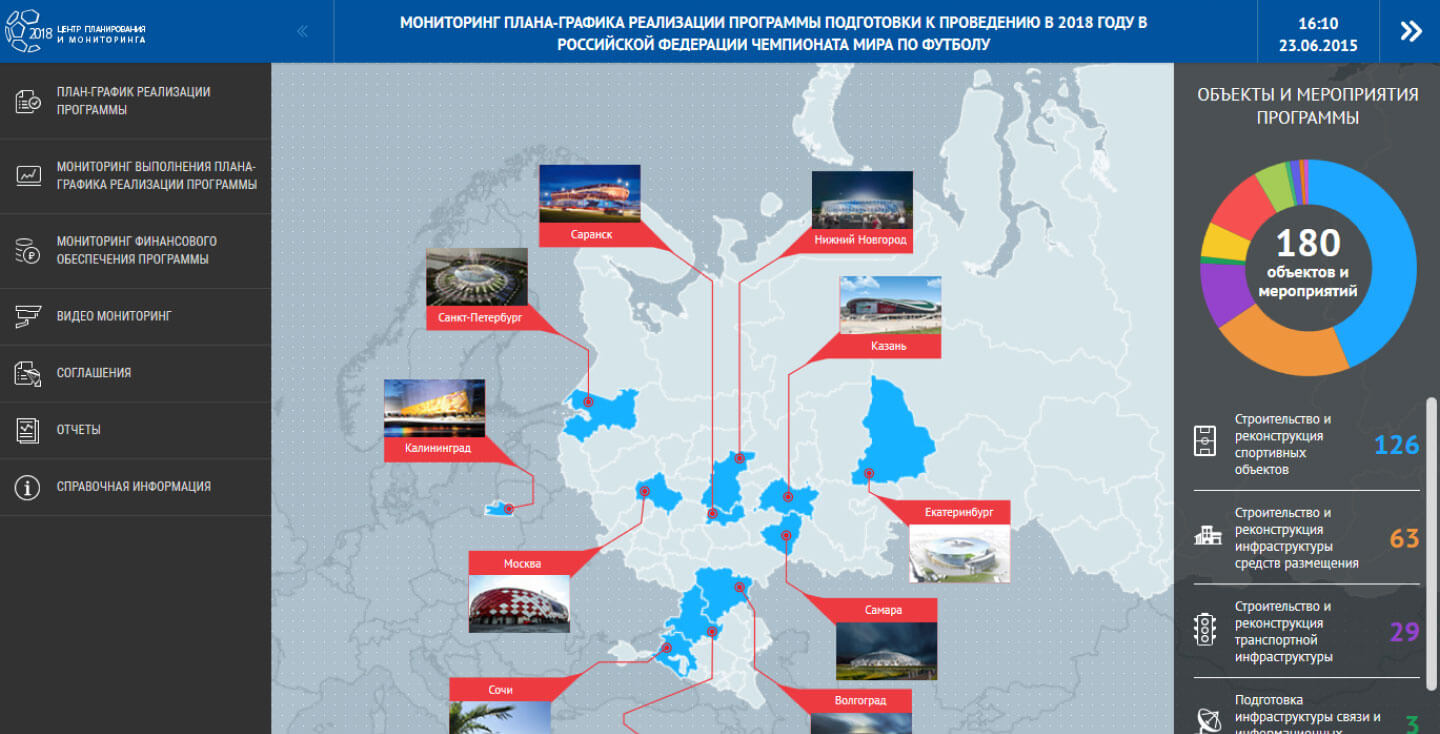 02 — Process
Financial provision
It was used to monitor the current financial situation at individual facilities – within the regions and throughout the country. As part of this module, the information on the planned funding and actual costs was collected and adjusted for the degree of the facility completion. This allowed to manage the budget flexibly, avoiding work breaks and cost overruns.
02 — Process
Status of the event implementation
The analytical system made an invaluable contribution to the large-scale infrastructure development before the 2018 World Cup. As is known, all the facilities were eventually completed on time or ahead of schedule – the last one was put into operation on March 27, almost four months before the start of the competition. In addition to control of deadlines, the system implementation also had a positive effect on budget planning. It is impossible to accurately calculate how many billions were saved on optimizing financing, but without a global control system this would have been quite impressive amounts anyway.