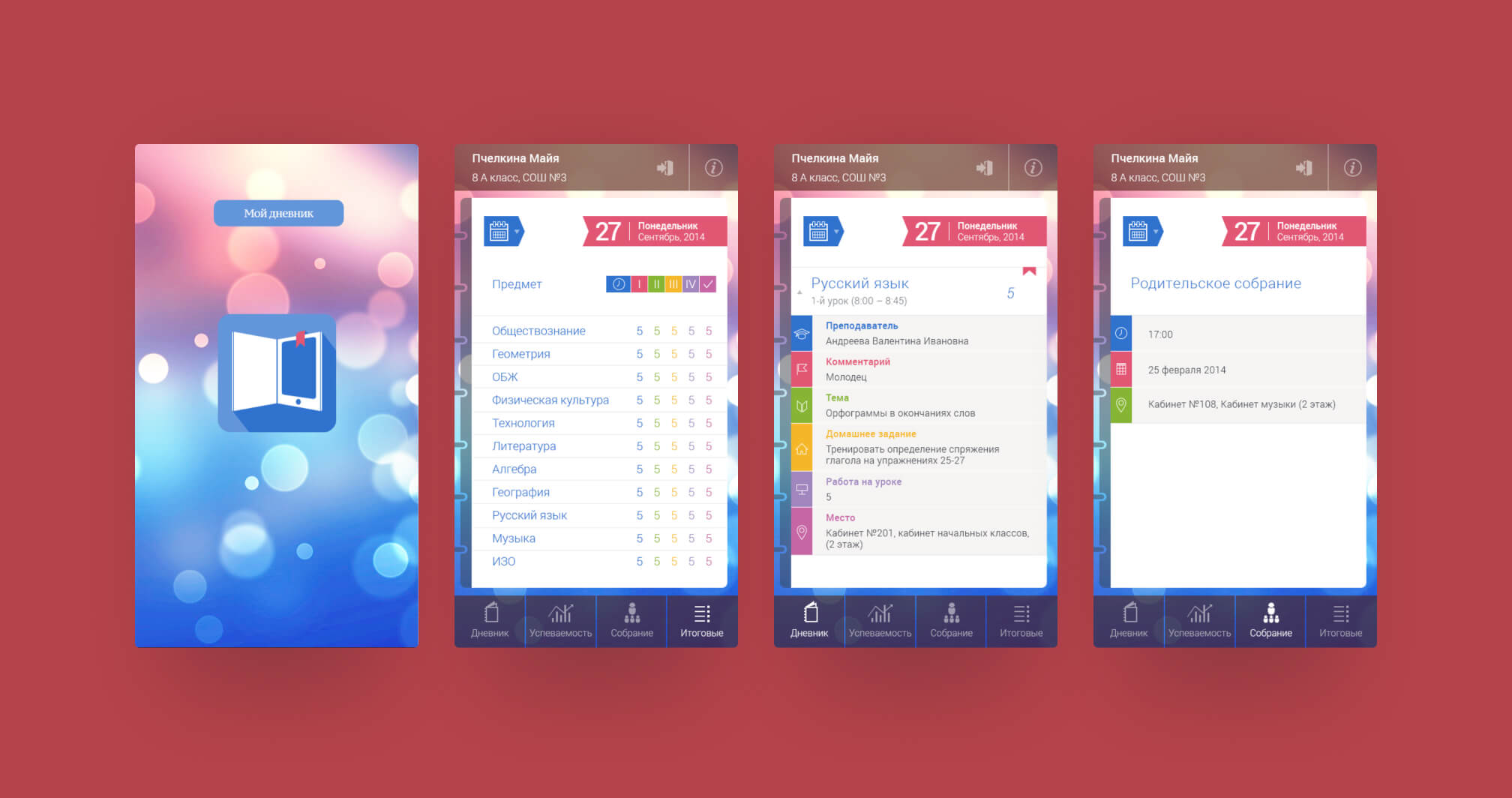 How we developed an app that managed to replace paper school diary books and received the highest user ratings
The challenge was to develop a worthy replacement for the traditional school diary book. It was to inherit all the functions but to ensure greater convenience: for parents, teachers, and students.
The following functions were required as part of the app:
Maintaining a school progress report, current grades, and quarterly results.
Storing the schedule of lessons and their places.
Monitoring child attendance at classes.
Aggregating data on individual subjects: class topics, homework, teacher comments, etc.
Alerting parents about important events.
02 — Process
Implementation
The final product of the development was a simple and intuitive app for all categories of users. The following modules were introduced in the part available to both parents and students:
Everyday functions of the school diary were implemented. Exceptional attention was paid to structuring information, which resulted in a concise, convenient, and yet very informative module
The logic of the section begins with a schedule the student's current grades are tied to. A lot of additional information can be retrieved for each subject: the teacher's name and comments, topics and place, and homework.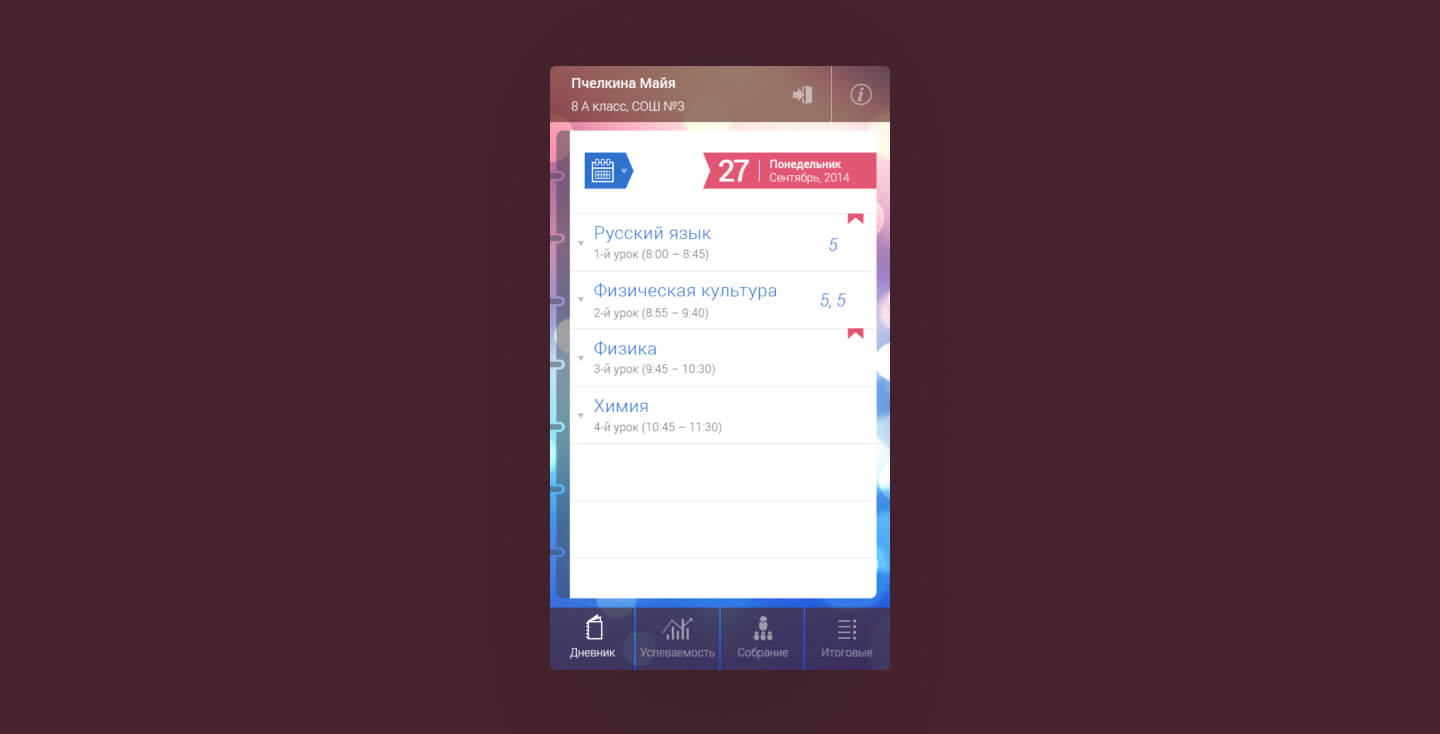 Parents can track the dynamics of their children's grades in individual subjects in this module. In fact, it is similar to a teacher's diary book created for the parents' convenience.
02 — Process
Final grades
02 — Process
Teacher-parent meetings
The electronic diary book has become a worthy replacement for its classic paper version. It fully retained its functions proven over decades and supplemented it with digital solutions.
The details of the app slightly varied across regions, and so did certain aspects of the design. Nevertheless, the electronic diary books received excellent rates from all categories of users in all the places they were introduced in and almost completely replaced their classic counterparts.