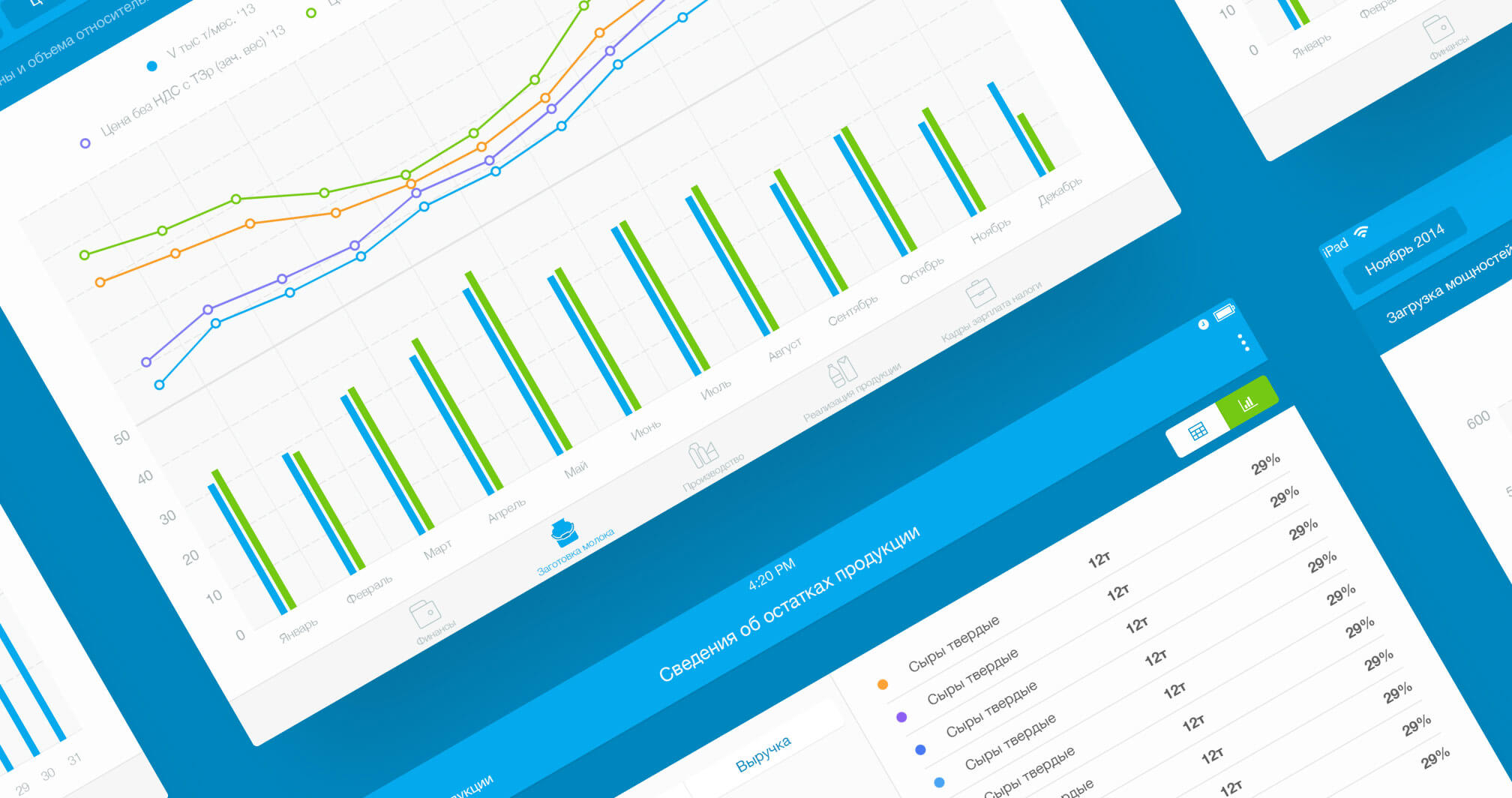 How we aggregated all the data on the largest dairy production in Tatarstan and provided top managers with a tool to optimize production costs and bring the brand to the federal level
01 — Analytics
Goals and objectives
The task was to collect disparate data coming from several remote dairy plants in a single system and to generate detailed statistics on their basis, which later allowed to generate forecasts for all key indicators.
Forming the integrated analytics for disparate productions;
Tracking price dynamics and order volumes;
Forecasting the optimal production volumes;
Systemizing information on stock balances;
Forming financial statements and taking control of all transactions;
02 — Process
Implementation
Some specialized modules were introduced in the developed system to fulfill the tasks. The key ones were the following:
02 — Process
Production module
02 — Process
Warehouse module
02 — Process
Procurement management
02 — Process
Financial module
This module was designed to simplify the analysis of the current financial situation in the company for top managers. It helped obtain the necessary information quickly and without resorting to numerous papers from the accounting department and compare it with the data obtained directly from factories and warehouses.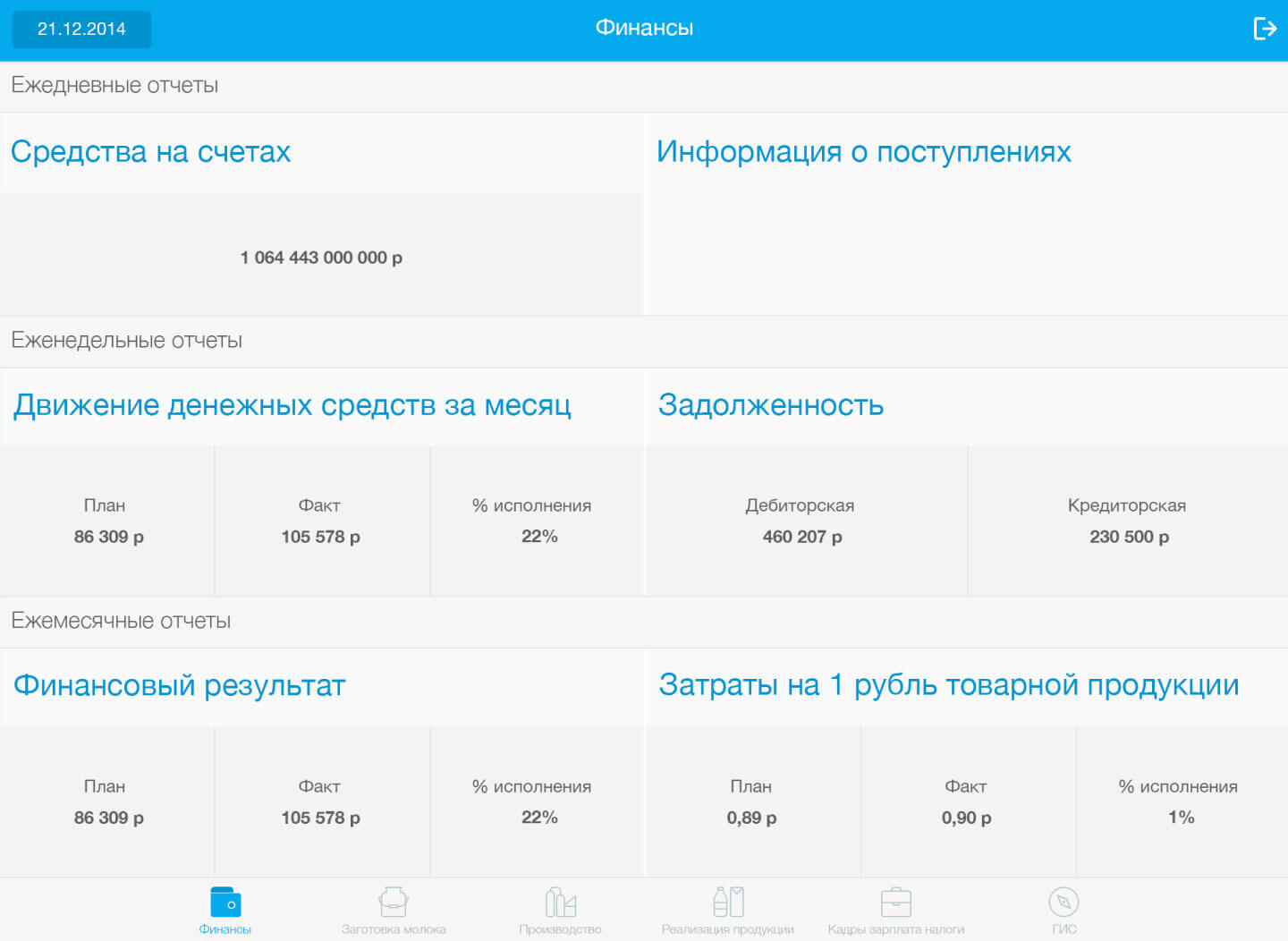 Implementation of the aggregated statistics system allowed both to aggregate all the data on the company's activities in one place and to greatly simplify their processing. The exceptional attention in the course of the development was paid to the illustrative nature of all the functions, which created the foundation for making the right decisions based on numerous summaries that were not always obvious.
This subsequently helped the company expand production capacities to nine dairies and confidently bring sales to the federal level. Due to the initial focus on the subsequent scaling in the course of the program development, its functions were repeatedly supplemented and expanded – smoothly and invisibly for end users.