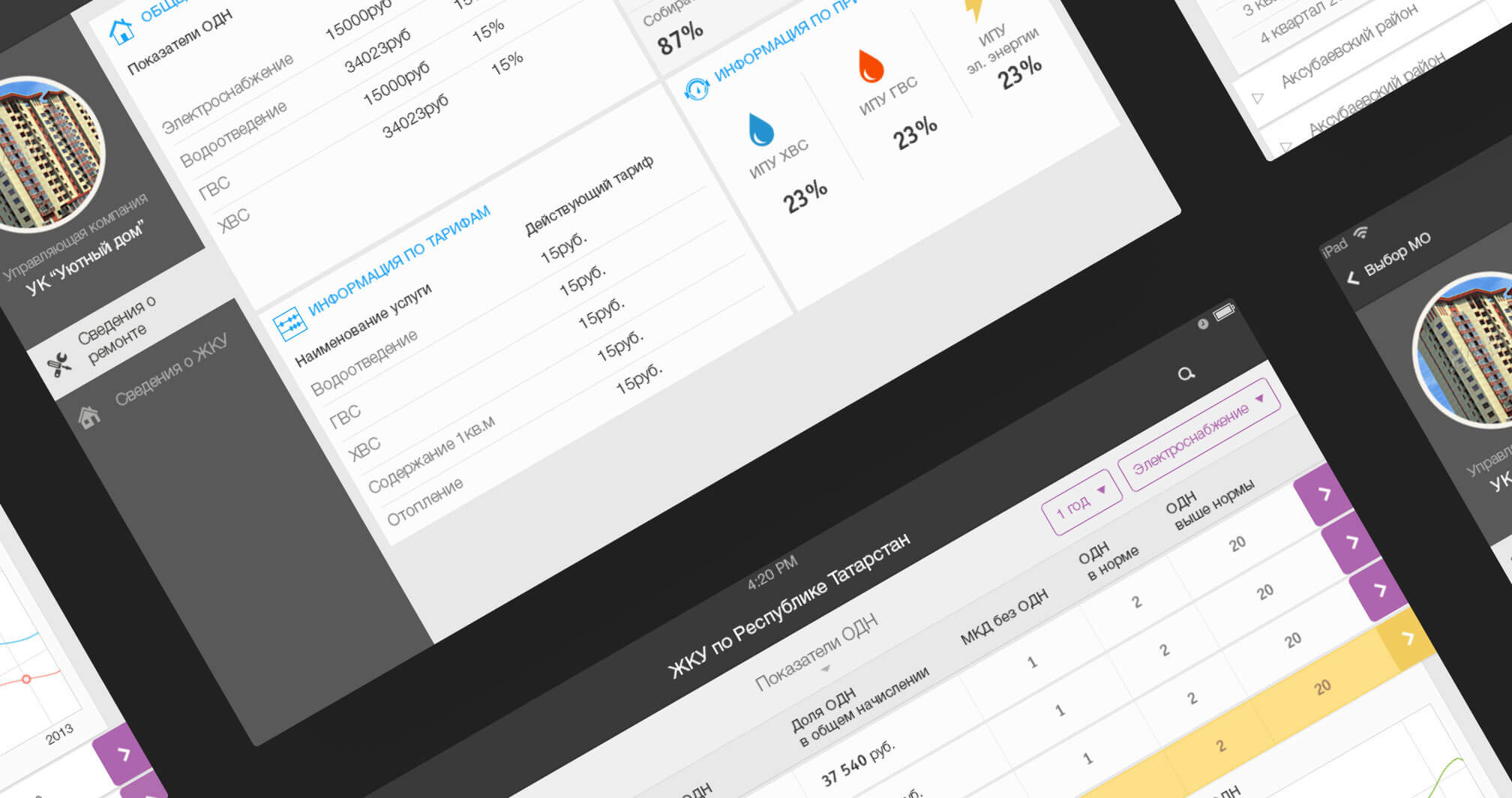 How we structured huge arrays of data in the sector of housing and public utilities and created a tool for their analysis at any level: from one building to a federal level.
01 — Analytics
Goals and objectives
The task was to reduce disparate and quite extensive information from the sector of housing and public utilities into a single SIS and provide a toolkit for using it at the regional and subsequently at the federal level.
Providing local authorities of the region with the information support for management processes in the sector of housing and public utilities;
Regular data update;
Integration of regional SIS into a single federal system.
02 — Process
Implementation
The implementation of the SIS functions at the regional level required the development of several interconnected modules:
02 — Process
Housing and public utilities services
It aggregates information on common household needs in apartment buildings and allows to further receive it in the context of municipalities and reporting periods. A general representation of the collected data is also available. The ease of their understanding is facilitated by a graphical presentation.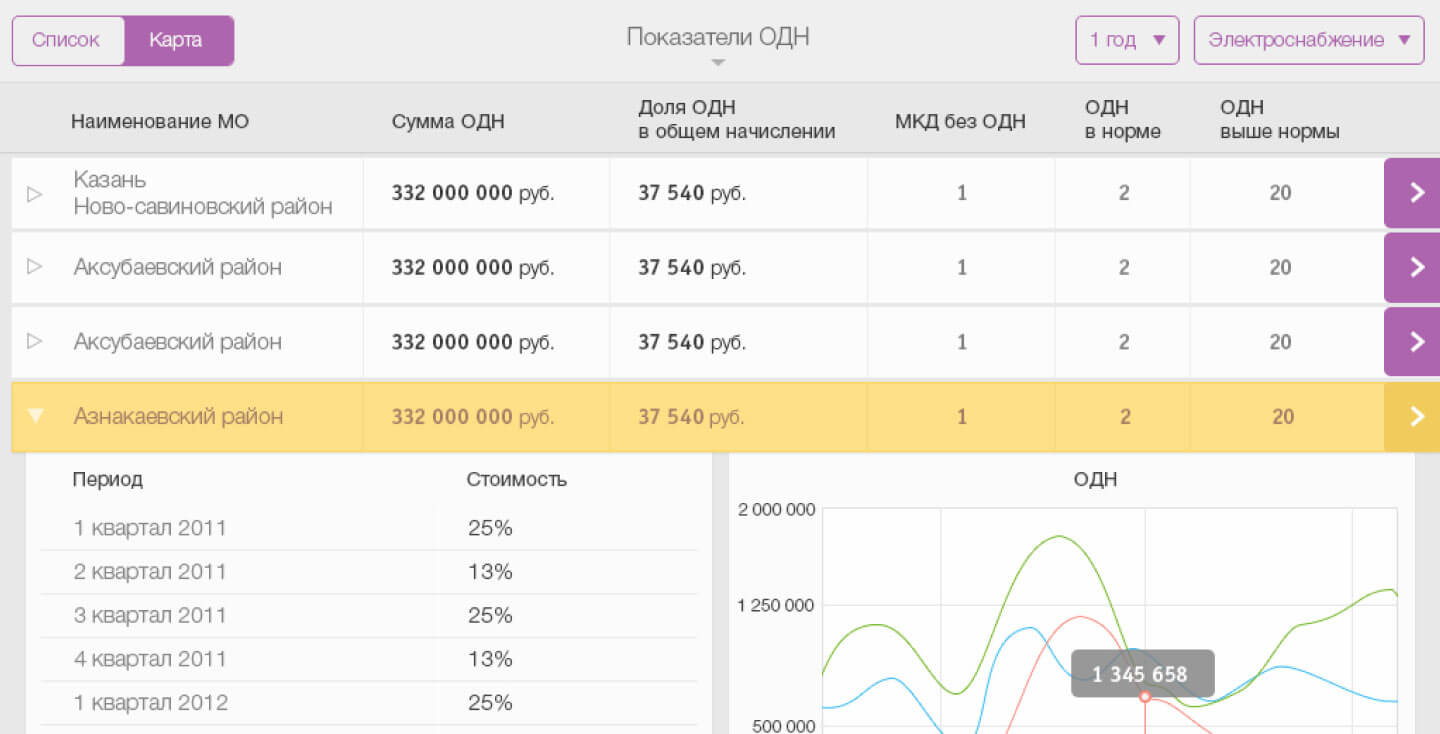 The information on common household needs within a specific address can be obtain, if needed. It is a fairly detailed sample, including current rates, data on the common house metering devices, average monthly fees for apartment buildings, general debt level, etc.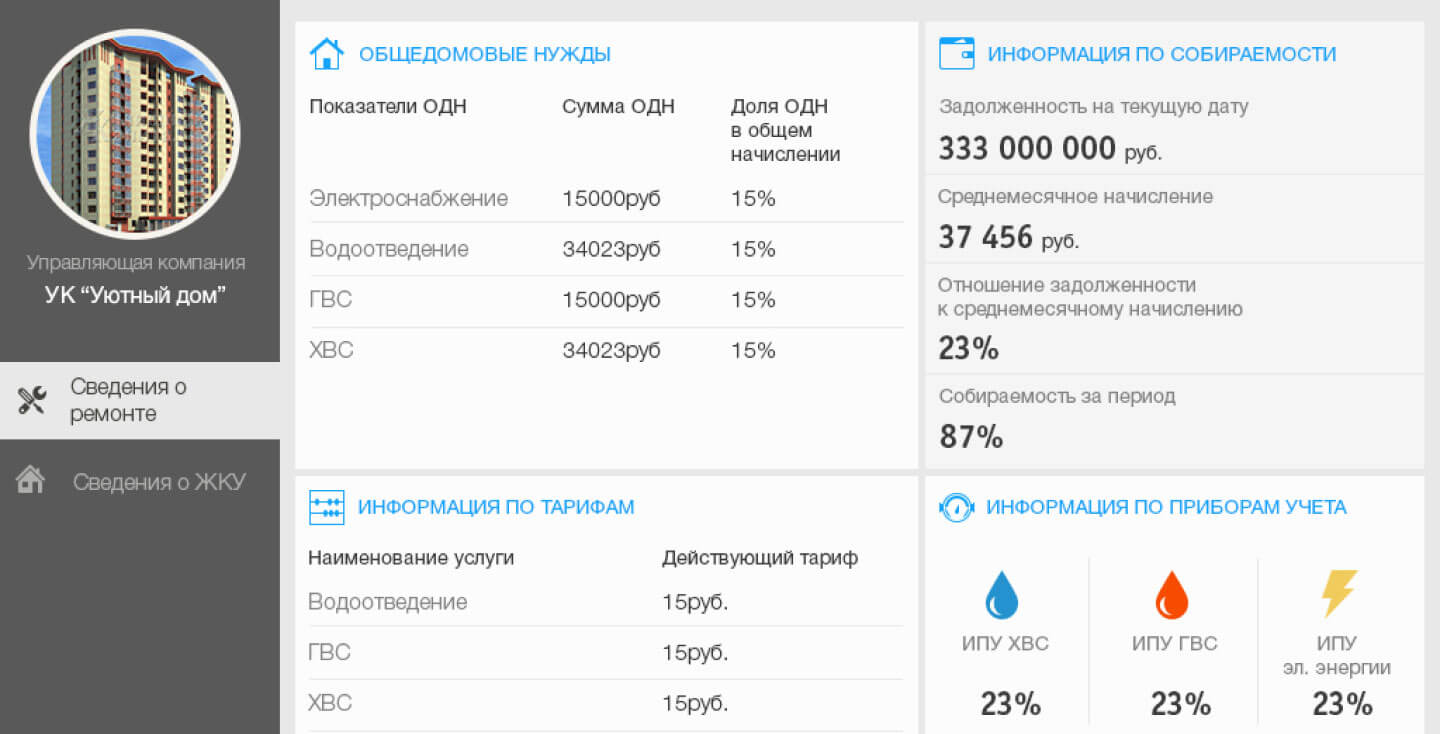 It is designed to obtain the detailed information on each apartment building: technical data on the object (number of storeys, area, number of apartments, etc.), the already performed works indicating the year of their performance, and a program of future measures with cost details. It also contains all the contracts, reports, protocols and other documentation for the object.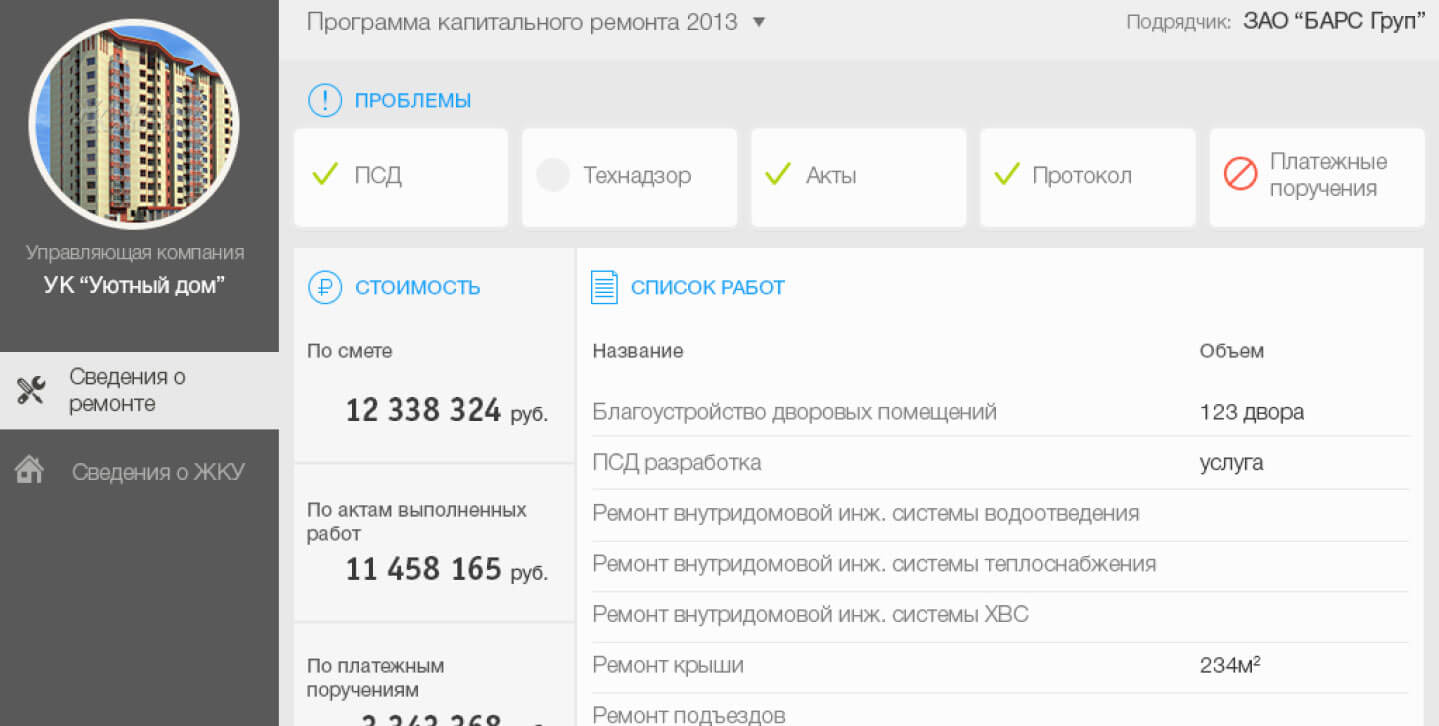 The SIS was originally developed for individual entities but subsequently scaled to the level of regions. It currently continues to develop at the federal level. The toolkit implemented in the system allows to clearly understand the situation at any level and make both precise and balanced strategic decisions.