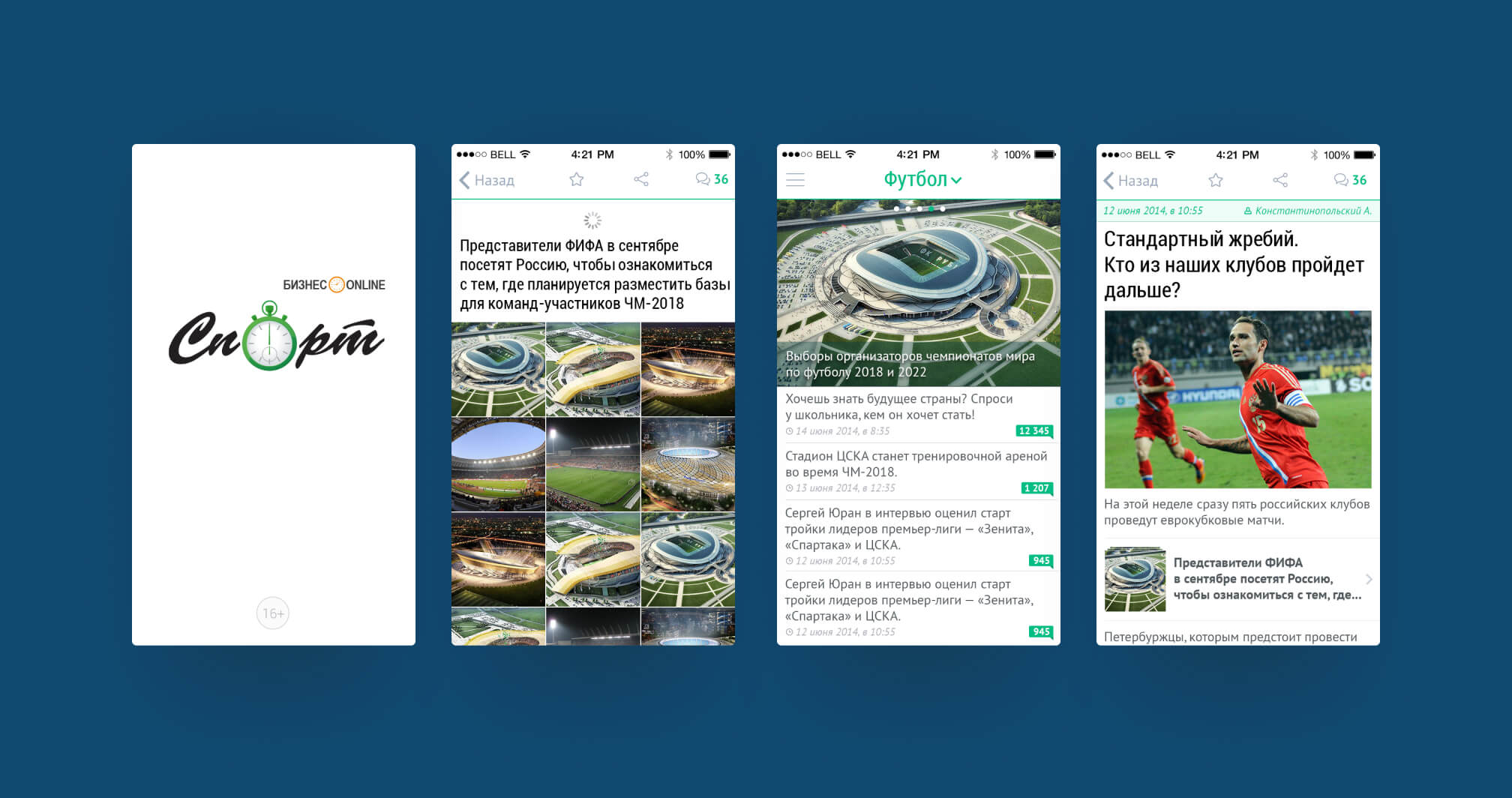 How we developed an app that helped analyze various audiences better and deliver more targeted content
01 — Analytics
Goals and objectives
The challenge was to create a separate app for the sports news segment, which had previously not been sufficiently covered due to the specifics of the original audience of Business Online. Podcasts – fully voiced content or interviews with guests of the publication – were to become one of the key innovations.
Implementing a thematic news feed;
Classifying content by the information format;
Implementing podcasts;
Enabling an offline viewing of content.
02 — Process
Implementation
The app was developed as part of the style and logic of the "Business Online Sport" portal. Implementation of several modules was required to transfer the original functions.
02 — Process
Content filtering
All available content is classified by its format: news, articles, photo or video reports. Filters by type of sports (football, tennis, etc.) were also required due to the specifics of a fairly wide audience. A section with podcasts – thematic audio content and interviews – first appeared as another innovation in the "sports" version of the publication.
The new app allowed the "sports" division of "Business Online" to qualitatively retain its audience and collect separate analytics on it. The portal continues to develop its news concept and expand the overall audience reach, based on the obtained statistics.