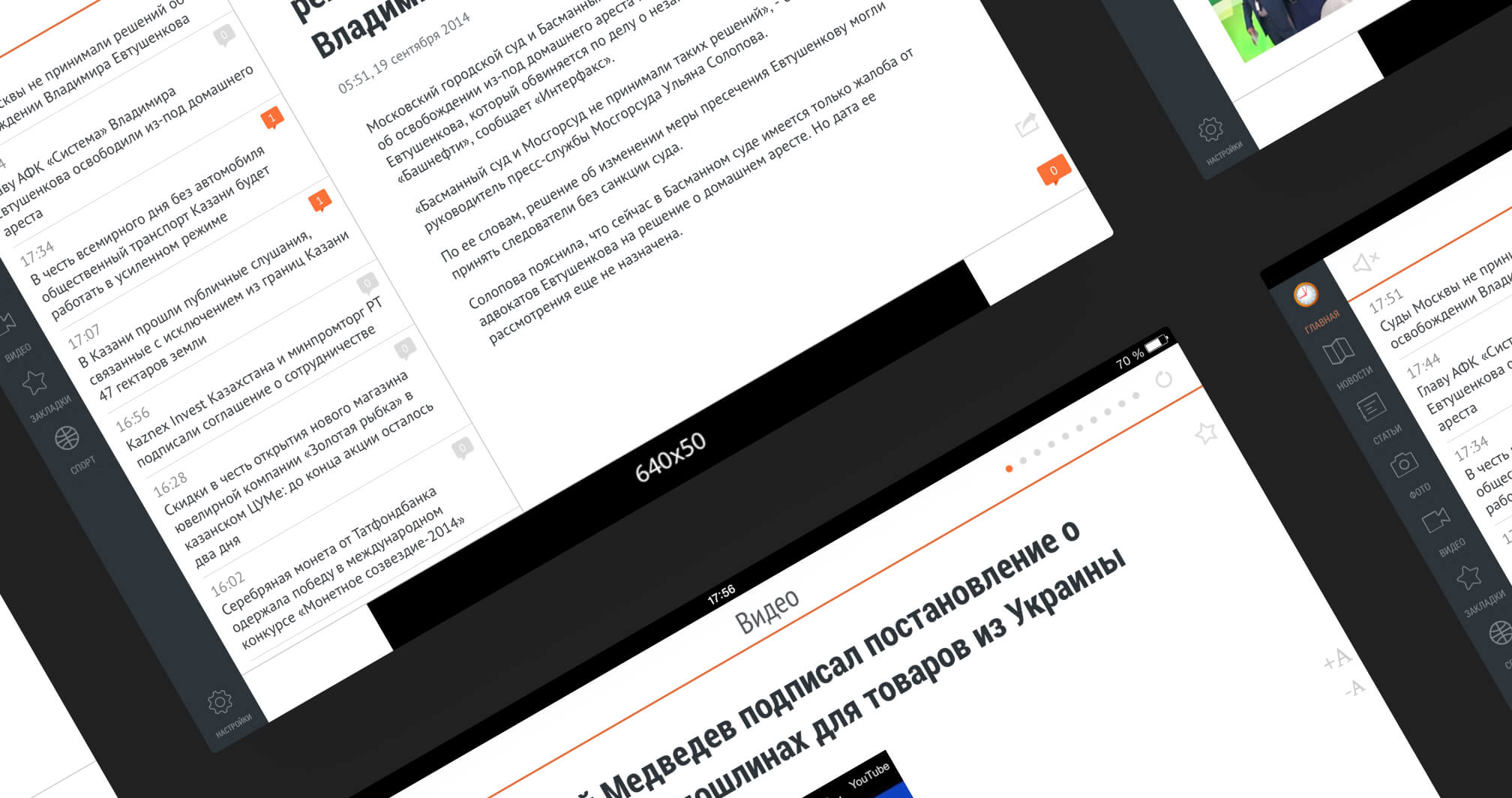 How we developed an app for the news portal, which significantly increased the average reader's session and the overall audience reach
01 — Analytics
Goals and objectives
The challenge was to develop the modern, convenient, and reliable app for a large news aggregator. The functions were to be at least not worse than those of the existing website, and the offline operation was to be one of the key innovations.
Implementing a news feed with a caching mechanism for subsequent offline viewing;
Implementing functions for interacting with the community of readers: comments, reposts, etc;
Classifying content by types of the information.
02 — Process
Implementation
Fulfillment of the tasks required to transfer the functions of the website adjusted for the new platform. Several basic modules were used to do so:
The main section of the app logically repeats the structure of the "Business Online" portal. There are news, photo and video galleries, and the top rated copyrighted analytical content. Users can comment or share any article on social networks, or save it in the "Favorites" for quick access in the future.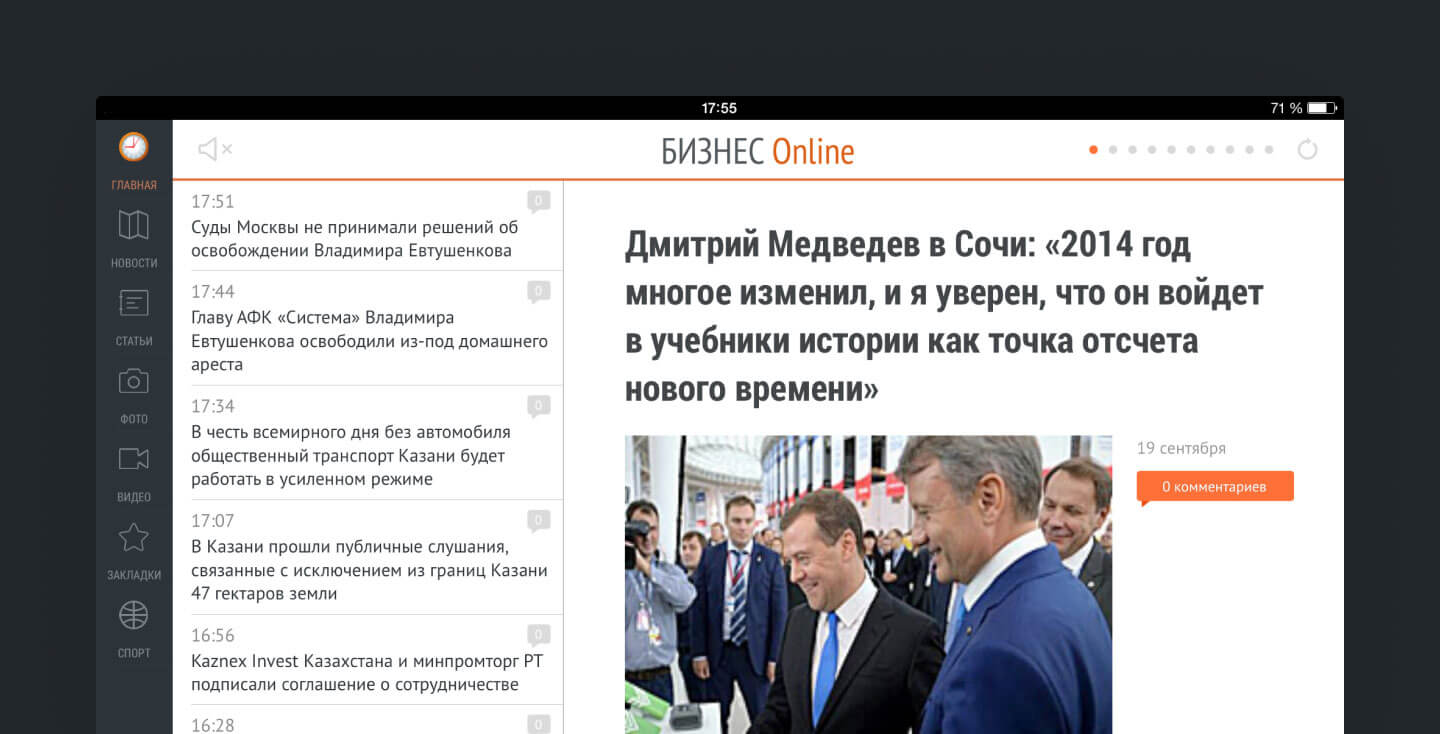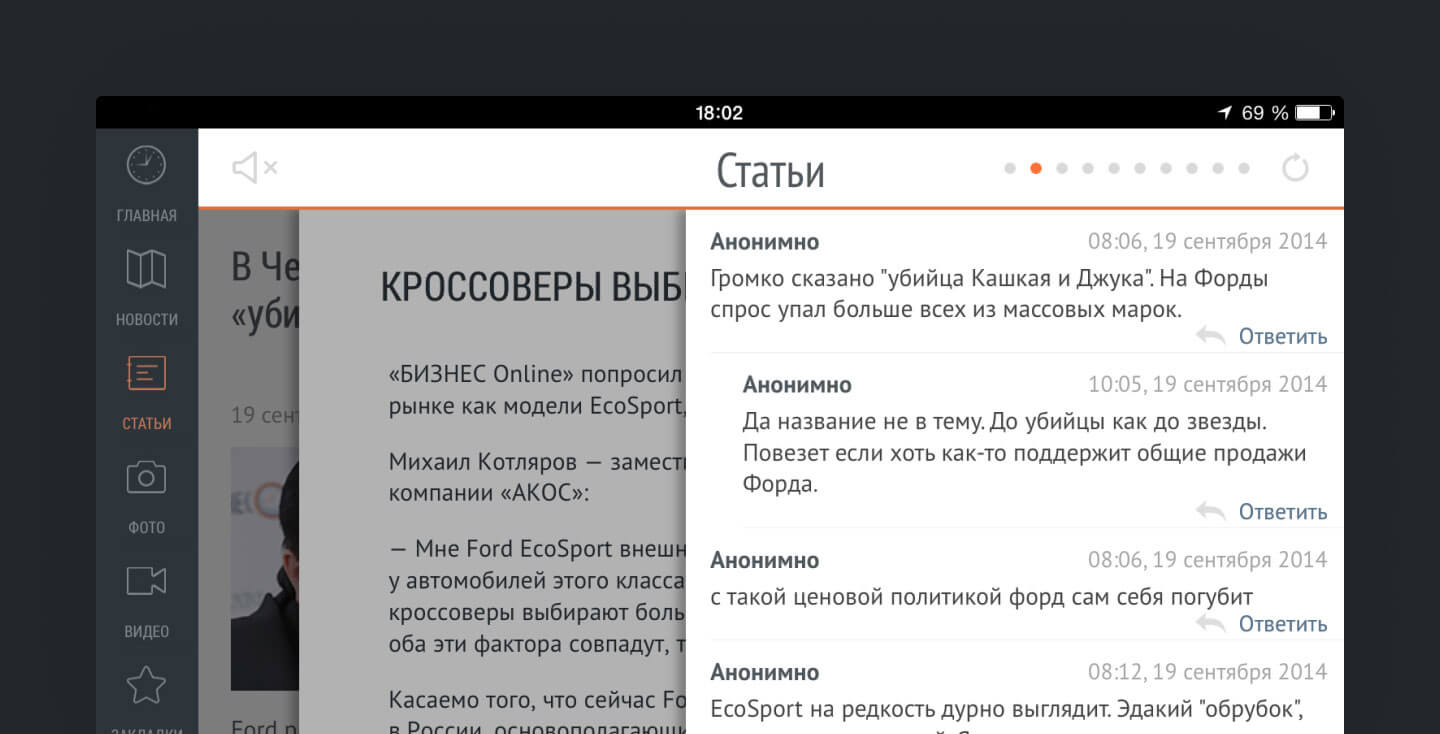 02 — Process
Content filtering
It allows to view only news from the world of sports. Initially, the logic and structure of the section fully corresponded to the general concept of the portal, but later module was independently developed as part of a separate app.
It is a key element of the app that allows it to continue running without an Internet connection after preliminary caching – for example, in the subway or on board of the airplane. The data is downloaded in the background and is almost not noticeable to the user.
A simple and user-friendly app was developed, which became a convenient alternative to browser reading and significantly increased the average session. According to the portal, it was downloaded more than a thousand times on the release day and installed by more than ten thousand users during the first year, of which more than half started using it on a regular basis, and 10 % launched it daily.