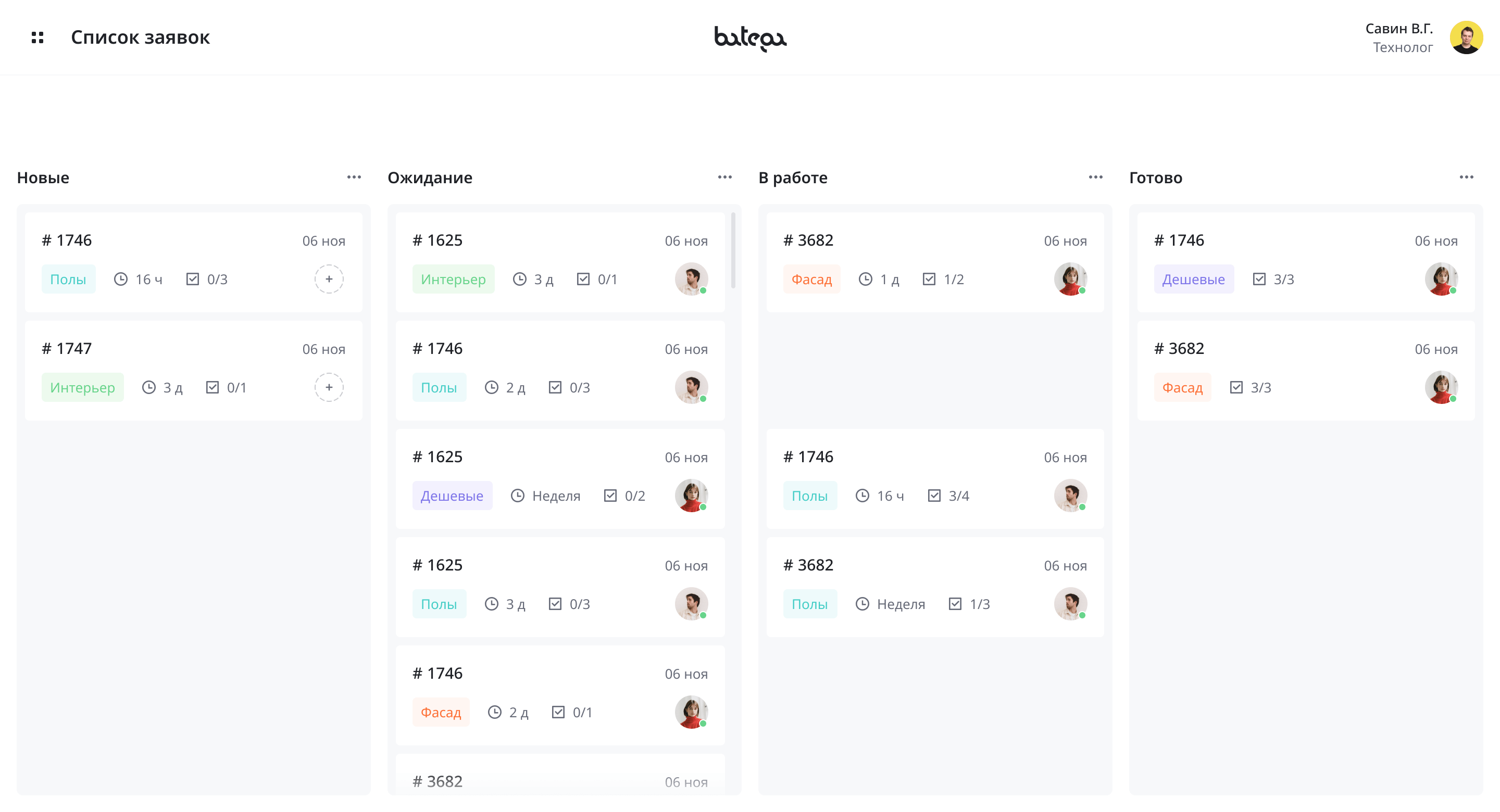 This is how we move the plaster selling business from Bitrix24 to a customized ERP.
01 — Analytics
Description
The client's business has outgrown the processes that may be incorporated in Bitrix24, and the client turned to us for the development of his own Intranet, which should be convenient, beautiful, and scalable.
01 — Analytics
The task and solution
Withdraw the business from Excel;
Withdraw the business from Bitrix24;
Create a convenient sample designer;
Create a convenient nomenclature;
Create a unified system for the employees' work;
Develop a system without restrictions in terms of functionality and scalability.
On the backend, we use Node.Js (Next.Js), since this framework is easily scalable, friendly to WebSocket, and withstands high loads. In the future, it is planned to build an open portal, and it is very important not to be limited by anything in expanding the system.
An analyst visits the customer. Even now, we prefer to be in the customer's office and production to see the entire business process and communicate with real users.
03 — Development
Prototyping
A system of interaction between sales people and technologists in the form of a Kanban board has been developed.
Technologists see the tasks from sales managers for sample production, they can accept these tasks for their fulfilment, comment on missing data, and notify about sample readiness.
A step-by-step layer development algorithm has been drawn. This is a convenient step-by-step design kit that allows creating samples of any materials, with any sizes and properties.
We have created a convenient functionality for viewing and changing the nomenclature with the possibility of changing the dollar exchange rate, purchase price, and other expenses.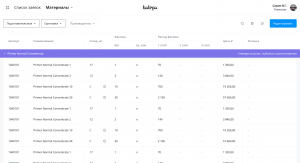 We have created a block of ready-made samples for their future use. It contains all information about the materials in a convenient form, describes the possibilities of application and consumption, and necessary tools.
We have compiled a UI KIT for fast scaling and uniform style of the entire system.
The client has obtained a modern and convenient digital system. Unlike Bitrix24, the system has no restrictions in scalability and functionality; it will be constantly modernized, integrations with the mobile application will be added to it for measurers, and a portal will be built on its basis for the interaction between construction teams and customers.
05 — Project was created by
Team
Savin Vlad
Project Manager
Maxim Rideh
Analyst
Vladimir Verbitsky
Frontend React
Anton Nosov
Backend Node.JS
Sergey Miklin
Backend Node.JS